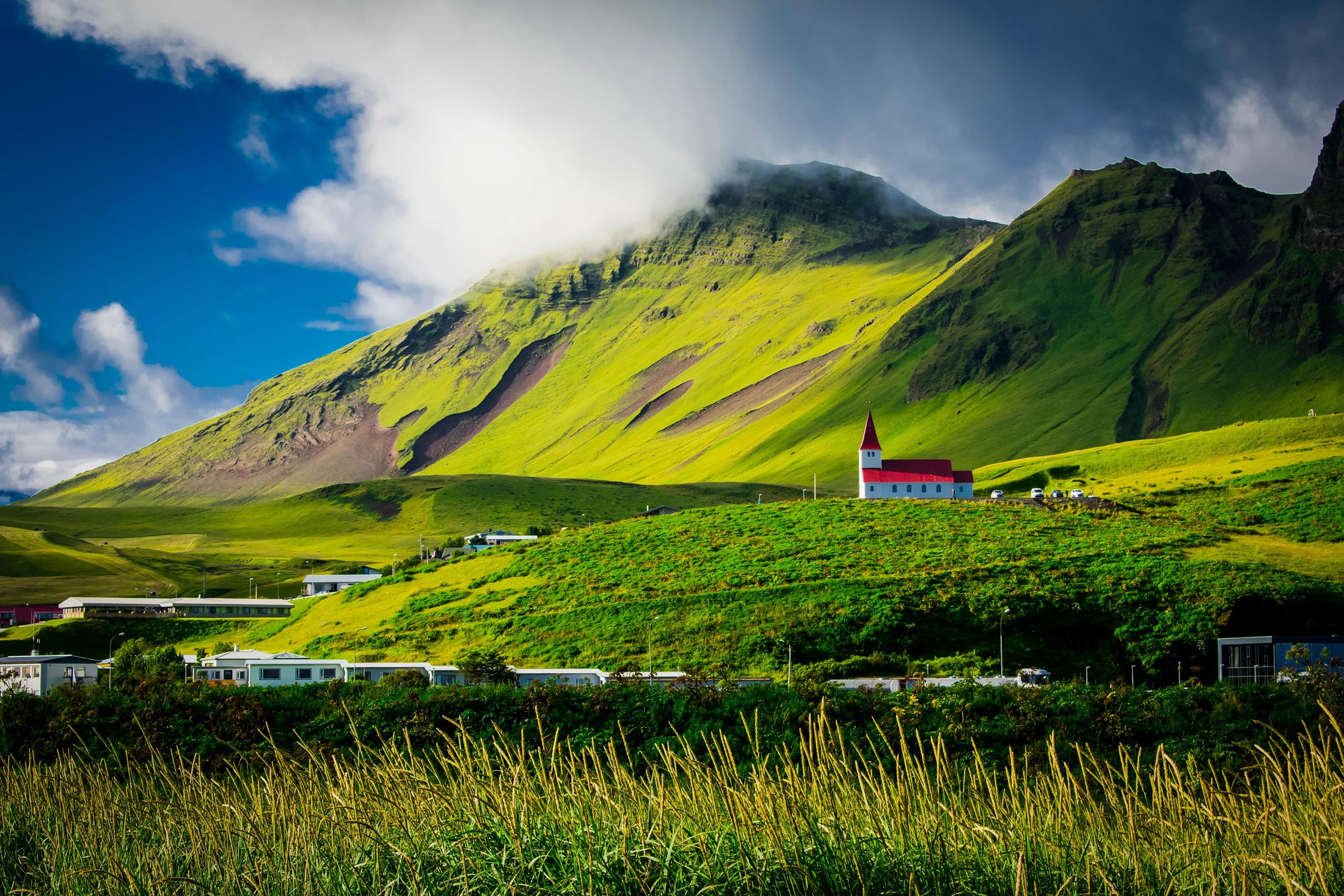 Iceland: Geysers, Hot Springs & A Touch of Scandinavia
What is Iceland? Iceland is volcanoes, geysirs, rift valleys, spectacular waterfalls, thermal springs, and a touch of Scandinavia. And it's very, very close — shorter than a flight from NYC to San Francisco.
After landing at Keflavik airport, glimpse vast fields of lava rocks, covered by snow — or not, depending on the time of year. Oh yes, this is a geologist's dream vacation. But the rest of us enjoy it, too.
Reykjavik perches at the edge of the land and a tiny downtown holds a thriving night life, some interesting museums, a bizarre modern cathedral with a very windy bell tower, a lovely lake promenade and lots of good restaurants.
Then, off to the countryside. If you're there in winter (and let's face it, most of the year is winter in Iceland), you'll see enormous white vistas with far-off mountains. Summer visitors will have a greener experience.
A winter visit to the geyser farm reveals bare earth which melts all that ice and snow. Gurgling, burbling geysirs erupt regularly to a chorus of delighted oohs and ahs from the appreciative audience.
Don't overlook the Gullfoss (Golden Waterfall). There are lots of "Foss"es in Iceland, but Gullfoss is the best known. Although the region is very flat, a magnificent waterfall does indeed exist and the sight of enormous chunks of glacial ice rushing over the precipice makes one very glad to be dry and warm in a parka!
Pingvillir, a rift valley, joins the Atlantic and the Eurasian tectonic plates, right below Iceland. The fissures in the earth threaten to pull the land itself apart every day. Great for hiking, communing with nature, and marveling at vast expanses of land.
Did I mention the hot springs that warm the whole country? In fact, the hot water pipe in your hotel bathroom comes from a different source than the cold water and smells like sulfur. Check out the Blue Lagoon for year-round soaking. You can even indulge before heading to the airport for your flight home, since it's practically next door.
Snorkeling (!), horseback riding, and rock climbing are all available for the active visitor.