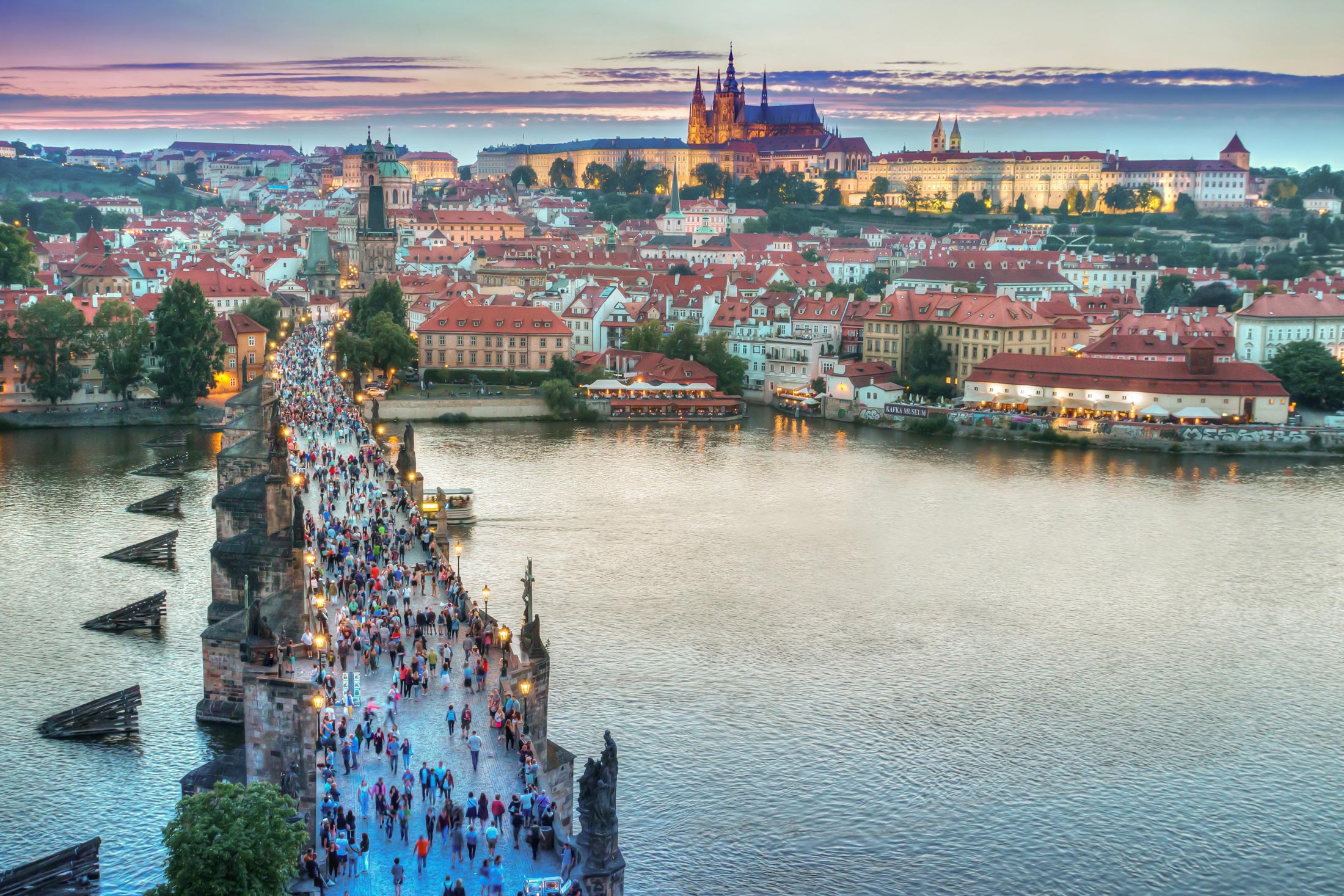 Prague: The Enchanting City of Architecture, Music & Art
If you saw the movie Amadeus, you've already sampled a bit of this enchanting old-world capital. One of the few European cities undamaged by WWII, Prague often represents 18th c. Europe in movies.
But there's a lot of new Europe going on here, as well. In the past 20 years, Prague has picked itself up, brushed itself off, and started all over again!
The city is sparkling, and waiting for us visitors from afar. Practically every street features new, small shops run by young entrepreneurs embodying the American dream. Whether they're selling decorative dolls or computers, their energy is palpable and wonderful to see.
The stars of yesterday (carved statues of saints) grace the city's emblematic Charles Bridge. At the end of the bridge, don't overlook the tiny 3 Ostriches bar and hotel. Yes, you can stay in one of the small rooms above the restaurant, or just stop in for a quick nosh or a Pilsener.
Prague boasts gorgeous Art Nouveau architecture and the city has renovated old buildings and restaurants in this captivating style. Strollers along Na Prikope street should duck into the Merchant's Bank building at #20 and gawk at the ravishing interior. Afterwards, stop in for tea and pastries at the Municipal Building, a Belle Epoque charmer.
Music lovers can enjoy a concert practically every day of the week — many of them free. Invoke Mozart's spirit at a performance at the historic Estates Theater—site of the 1787 world premiere of Don Giovanni. If your taste runs to the academic, visit intimate Villa Bertramka where Mozart composed the opera and where many mementos and one of his pianos reside.