Spotlight on…Andalusia, Spain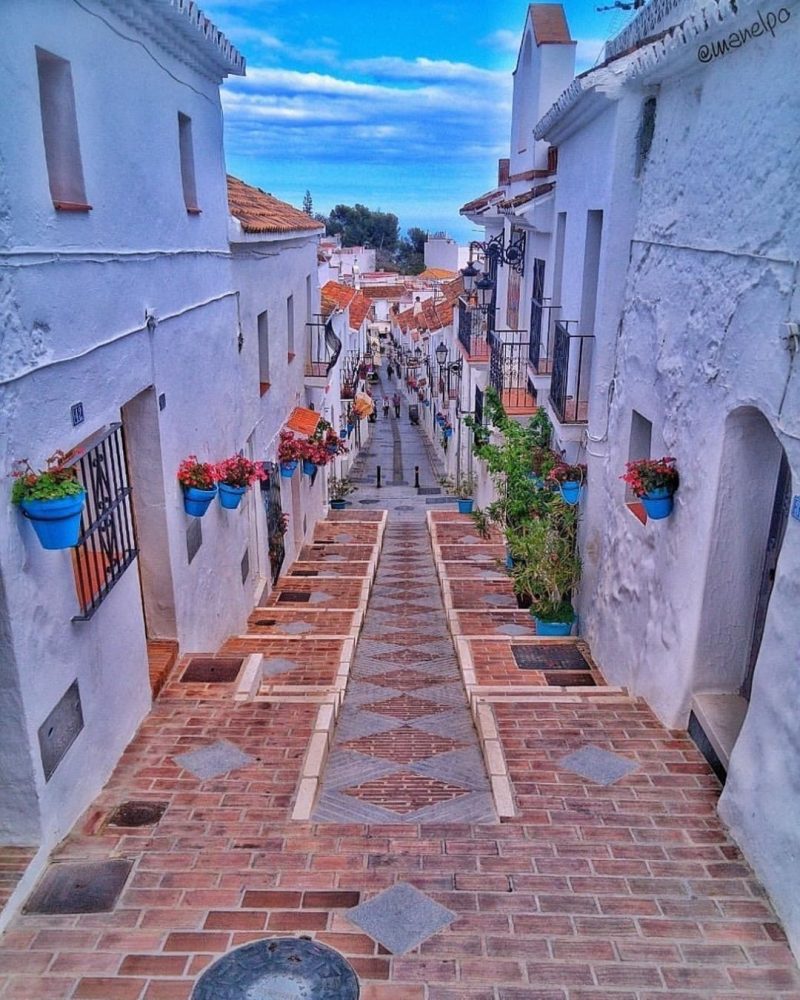 What is Andalusia?
Southern Spain: white villages, striking Moorish architecture, and names like Christopher Columbus. Granada is home to the Moorish fantasy palace, The Alhambra. Surrounded by magnificent gardens and fountains, the palace bears the secrets of the old Moorish rulers who had to leave when Ferdinand and Isabella reclaimed Spain for Christianity. Granada was the last city to fall and the Alhambra speaks of ruby-lipped princesses and unsuitable suitors, harems, intrigue, and drama. Be sure to ask me why there is a hotel Washington Irving across the street. Nearby is the gypsy district, The Albiacin, a hilly warren of tiny streets, incredible views of the Alhambra, and great flamenco.
If you're heading for Seville, stop off in magical Ronda, a Pueblo Blanco in the mountains and a former bandit stronghold. Once you arrive, you'll understand why the bandits sought refuge here; it's impregnable. Built astride a dramatic gorge, it features a jaw dropping bridge which connects the old and new town. Look for the tiny Bandito Museum and you'll picture Carmen and her no-good-nik pals hiding from the Guardia here.
The Costa del Sol lies to the south with its legendary beach towns of Malaga and Marbella. If you continue on, you'll come to the rock, the big one, a.k.a. Gibraltar. You'll enter by driving or walking across the airport runway — they WILL stop the planes for you. Bring some British pounds and your passport and enjoy the British tea and ambience, the view across the Mediterranean to Morocco, and the wild Barbary monkeys living in the caves up high.
For the Kids: Relax among the magnificent gardens and fountains of the Alhambra and the adjacent summer palace, The Generalife. Guaranteed to soothe even the fussiest traveler.