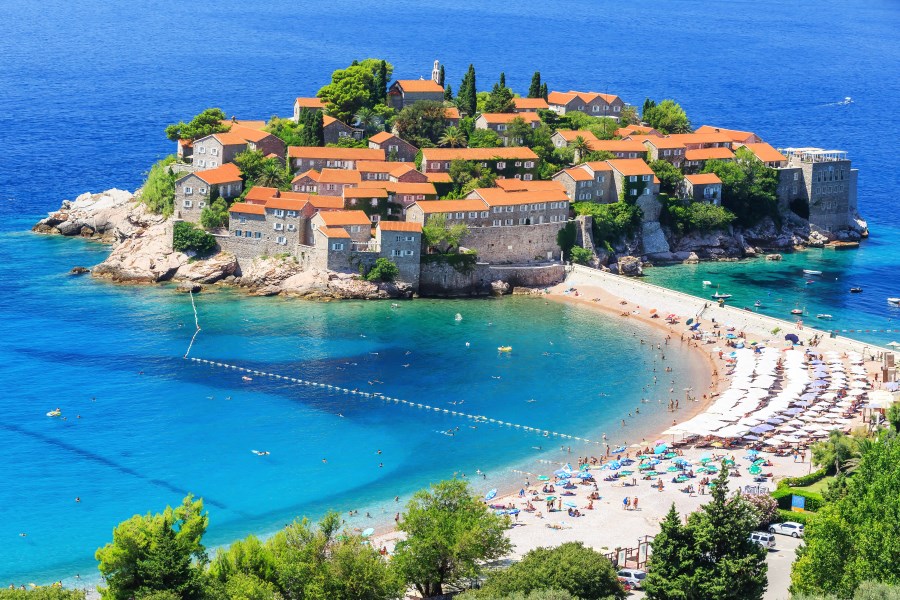 Crow-Ai-Sha—first lesson: how to pronounce it. Second lesson: you're going to need a boat.  This beautiful country parallels Italy's eastern coast and, as a matter of fact, it looks something like it, too.  That's not surprising considering the natural inclination of the Venetians to take over, it being so close and all…  You can travel by land (car or train) as far as Split (about half-way) and then water becomes the most convenient byway.  Many people take a cruise from Venice, but a ferry system offers adequate if less comfortable transportation.  In Split, the remains of Emperor Diocletian's palace are the big draw.  By the time he was emperor in 350 AD, the empire wasn't quite so secure and he needed more than just a palace; he needed a citadel.  It was big; it was impressive — and it still is. The ruins are extensive, with well-preserved sections. Further south, the little islands of Hvar, Korcula, and Brac entice visitors, especially in the spring and fall. Hvar, the most developed, offers gorgeous scenery, lots of local color, resort hotels, and a charming Old Town.
Korcula?  Famous as the birthplace of Marco Polo, this walled town of red-tiled roofs, small streets, and Mediterranean architecture will remind you how closely tied together the peoples of this region have always been.  The iconic rooftop landscape is featured on every calendar of Croatia.
Finally, Dubrovnik— "the pearl of the Adriatic".  Fortunately recovering from the shelling and destruction of the 1990's, Dubrovnik has long captivated tourists with its ancient fortresses and citadels.  In the evening, EVERYONE strolls the main pedestrian street and checks out the new arrivals.
Hikers will enjoy beautiful Plitvice Lakes National Park, halfway between Zagreb and Split.  A chain of 16 terraced lakes, joined by waterfalls, extend into a limestone canyon. Walkways and hiking trails wind around and across the water, and an electric boat links the 12 upper and 4 lower lakes.
Fun fact: The island of Brac has an intimate connection to our own country.  Anyone from Brac will tell you that the White House is constructed from rocks quarried there.