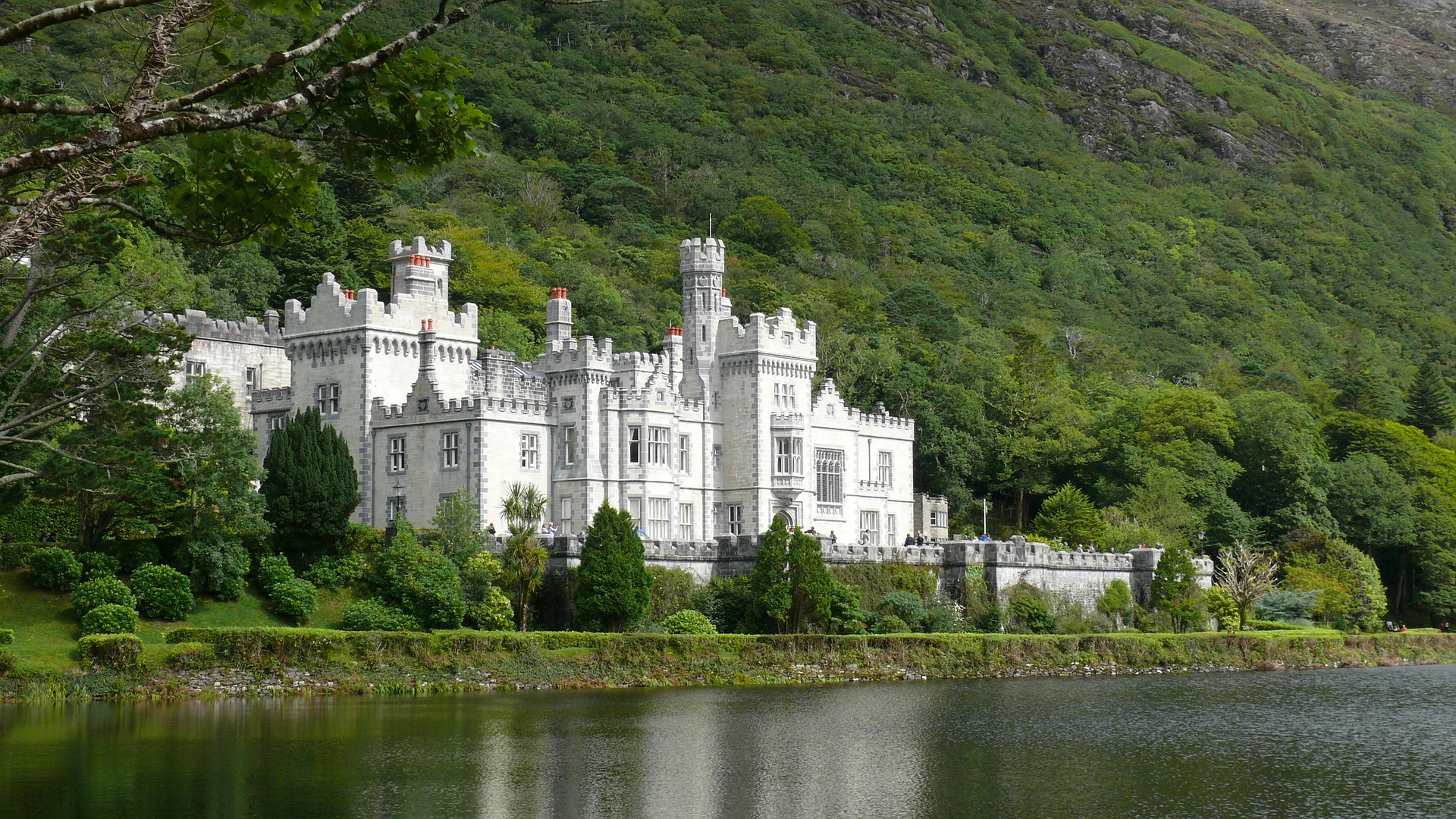 If you feel the need for more green in your life, then  Ireland's the place for you  It really is that green. Once you abandon the idea that vacations need sunshine, you're ready for a land where the sun shines and the rain falls,  about 6-7 times a day!
In Dublin, be sure to board the hop-on, hop-off bus.  Sooner or later you'll stop at the Guinness Brewery museum, from which you might not emerge for several hours.  No love of beer or ale is required to find this cavernous museum fascinating.  It's bound to be there whenever you visit since Arthur Guinness arranged a 9,000 year lease when he bought the property in 1759.
North of Dublin, visit New Grange and the prehistoric burial mound.  A narrow passageway will take you deep into a stone tomb where you'll find 3,000 year old etchings on the rocks.  The tomb has remained completely waterproof for all these years. (If only I could say the same for my own house!) Stick around for the moment when they extinguish all lights and you can commune with your ancestors.
If you like prehistoric stuff, the Irish Heritage Center near Wexford will have you wandering through a sampling of ancient dwellings including huts, raths (ask me what a rath is), a beehive monastery, and a primitive Norman castle.
For gorgeous scenery, head west to the lakes of Killarney.  The hardy types can walk the Gap of Dunloe (6 miles and a bit, as they say), and finish up with a boat ride across the 3 lakes.
Now, for all fans of The Quiet Man (John Ford's evocation of his native land), western Ireland still looks like it did 50 years ago in the movie, without Maureen O'Hara, of course.  You can even find signs to "The Quiet Man" bridge.  Of course, you'll also find more sheep than people in Connemara and some of them (actually a lot of them) are going to be in the middle of the road.  Drive carefully.