Spotlight on … North Island, New Zealand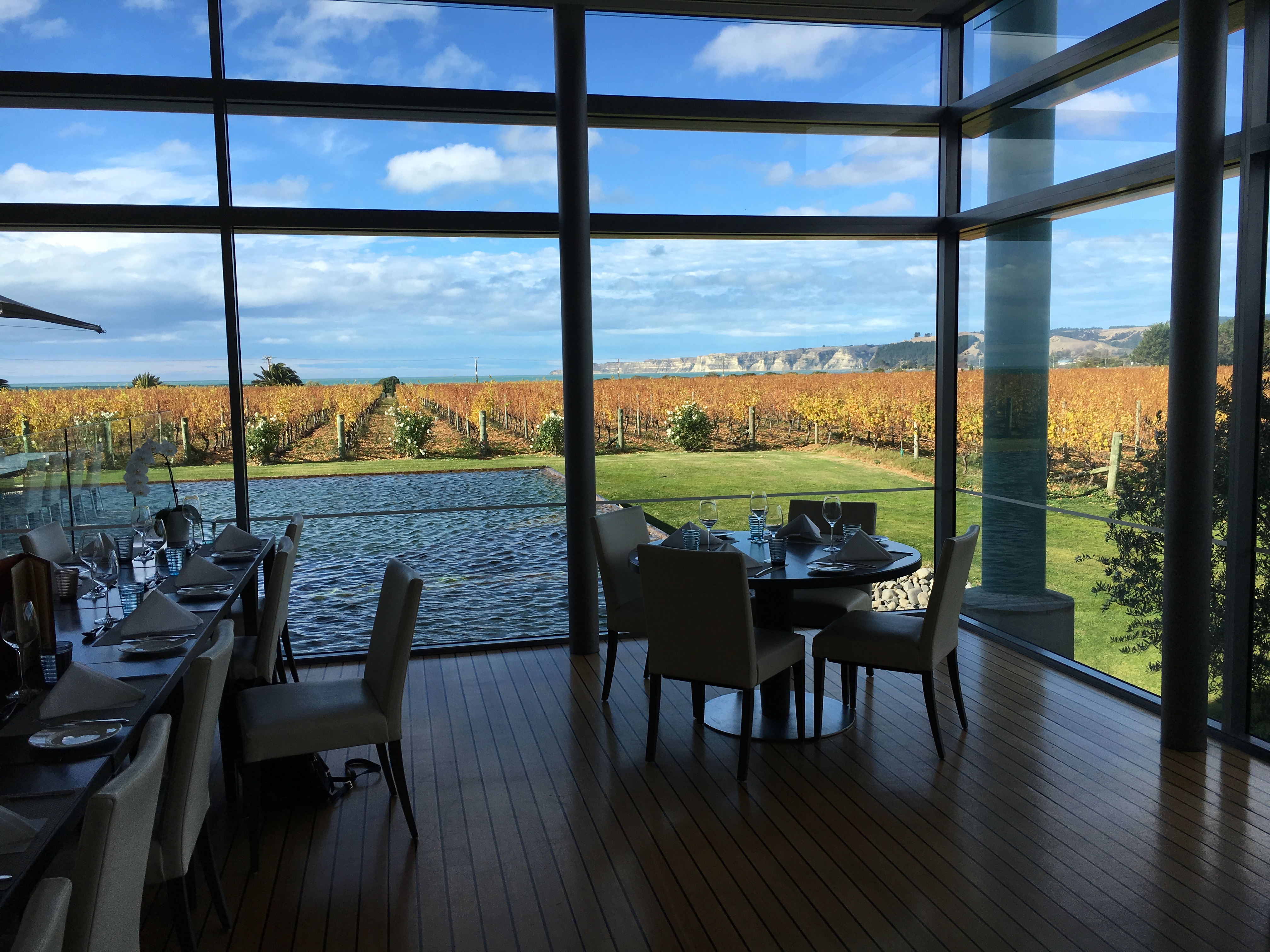 4 ½ million people; 80 million sheep.  Traffic jams tend to be of the ovine sort.  Natives are extremely friendly and prone to light-heartedness.  The Sauvignon Blanc is superb and plentiful.  What's not to like about this beautiful place?
Auckland is the main international gateway for US visitors.  The "City of Sails" sits between two beautiful harbors, so you're never far from water.  Hop on the ferry over to Waiheke Island for gorgeous views, some gentle hiking, and a little wine tasting.  The view from Mud Brick is extraordinarily beautiful.
Lord of the Rings Fan?  Head south by car to Hobbiton.  Feel free to enter Bilbo Baggins' cottage for a Photo Op.  Have a pint at the Green Dragon after your tour. It really DOES exist.
Looking for a "hotspot" — literally?  Geysers, sulfur lakes, and bubbling mud pots permeate Rotorua. You can even have a Steambox lunch, cooked over a "natural oven" — a thermal spot in the ground.  I did; it was cool!
Maori culture abounds here as well.  The same South Seas people who arrived in Hawaii also went to New Zealand, bringing their beautiful Polynesian culture with them. Te Puia Arts & Crafts Institute is easily accessible for an introduction, but ask me about the evening experience in the forest. Among the sacred groves, you will get a sense of how this timeless culture has survived into the modern age.
You might want to catch the Farm Show at the nearby Agrodome.  Do you think a Sheep is a Sheep is a Sheep?  Not so!  The Agrodome will introduce you to 15 different kinds; they really don't look anything alike.  AND across the street, check out the Zorb. Wet or dry?  I understand the Wet version makes you feel like you're in a washing machine.  Only in New Zealand…
An hour south of Rotorua, you'll find Lake Taupo and nearby magnificent Huka Falls.  You can take a jetboat ride towards the falls, but the hiking and the overlooks are grand on their own.
Fancy a bit of Art Deco?  The town of Napier rebuilt itself in the 30's after an earthquake. Guess what style was popular then?  It has more Art Deco buildings than almost anyplace else on earth.
And at the southern tip— windy Wellington. The local museum specializes in Maori culture and the intersection of Maori and European history.  You might prefer the WETA Caves Workshop tour instead.  Visit the studio that created the creatures of Lord of the Rings, Avatar and other major films.
As you travel about, you're never far from the vineyards that have made New Zealand wines so popular. The winery settings are gorgeous, so do stop in.
And that's just North Island!